Product Description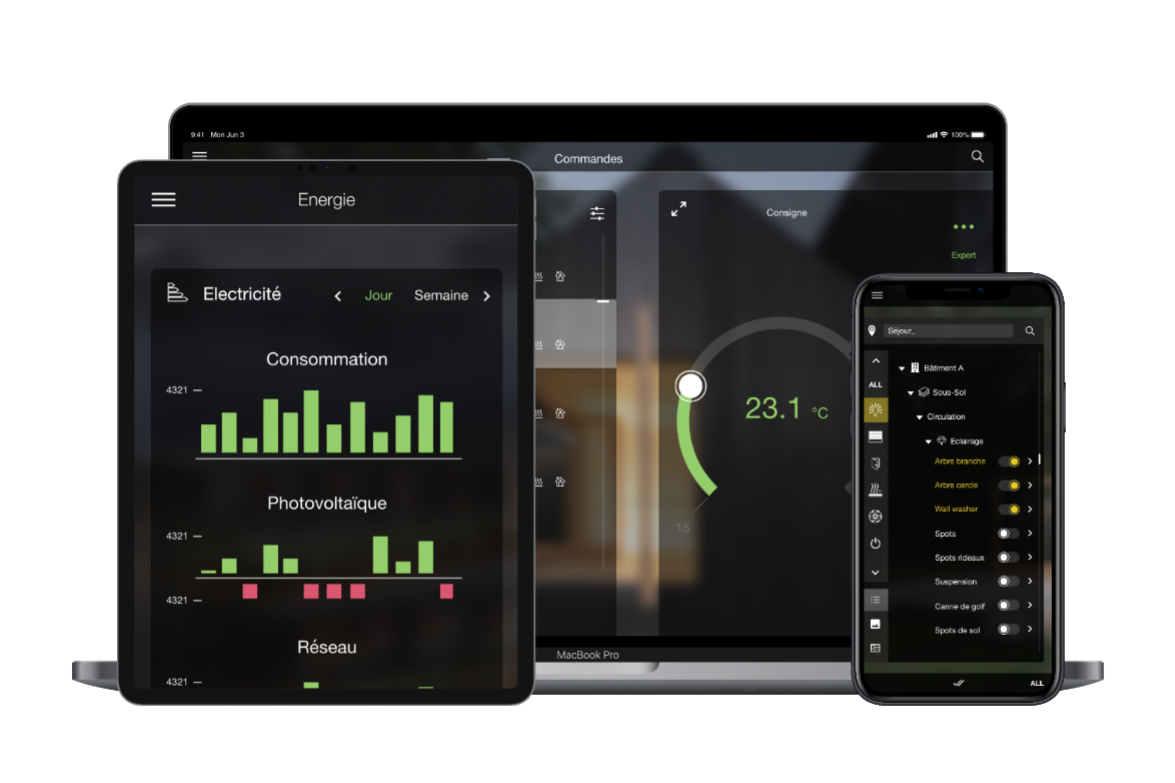 Product description
Home automation groups all methods that enable the monitoring, planning, and automation of a home using electronics, telecommunications, and automated systems.
It should be noted that home automation is part of a very broad technical and computer field, and it allows for the programming of most of the electrical equipment and devices used in a home. This can include heating systems, various lighting systems, audiovisual and household appliances, as well as devices for controlling the opening/closing of doors and windows.
Home automation facilitates the management of the home by allowing, in particular, the adjustment of the temperature in each room of the house and the monitoring of alarm systems.
Quel est le principe de la domotique ?
The main objective of home automation is to allow for remote or local programming, control, and automation of all devices in the home that are integrated into a network.
The network in question can operate wirelessly or be wired to ensure the reception and transmission of data between the different control points and the devices to be managed. Each device can in turn use the network to communicate its operating status to the control points.
In other words, different electrical equipment communicates with each other through the wired network and is controlled by a central computer that has been previously programmed. Information is transmitted through the electrical network of the house. Software must be installed on a computer equipped with the operating system that allows for the management of all technical equipment in the home.
The more advanced and sophisticated the equipment used, the greater the number of possible linked scenarios (for example, the frequency and time of turning on the heating system, opening windows, programming the coffee maker, etc.).
Quels sont les bénéfices d'un système domotique?